GxPlus-Realty SOLD (either with Buyer purchased or as Listing with Seller)

Multi Family Properties
Represented Buyer (Multi Family)
7111 Armar Rd, Marysville 98270 4 Plex
MLS#: 875429
Area: 770 - Northwest Snohom County: Snohomish
Commty: Marysville
LP: $850,000
OLP: $850,000

SOLD $840,000

Appealing 4 unit complex conveniently located in south Marysville near Jennings Park, just minutes from I-5 & Hwy 9. Four 2 bdrm/1.75 bath townhouse units currently designated as condos but can easily be converted to apartments. Two individual detached garages per unit provide enclosed parking plus additional storage. A detached common area building w/ full kitchen (800 SF approx.) could be remodeled for a 5th unit. All units are occupied, showing by appointment only.
---
Represented Buyer (Multi Family)
2664 59th Ave SW, Seattle 98116 6Plex
MLS#: 939857 Status: Sold
(06/27/2016) CDOM: 16
Area: 140 - West Seattle County: King
Commty: Alki
LP: $1,450,000
OLP: $1,450,000
SP%LP: 98.97%
SP: $1,435,000
SOLD $1,435,000
Fourplex and duplex located on a single corner lot, fully renovated by the current ownership. Over the last few years, the property has undergone a substantial renovation including the addition of a W/D to each unit, hardwood style flooring and new windows. The roof, gutters and downspouts are new as is the landscaping. The bathrooms boast claw-foot bathtubs and have been updated with new fixtures. Kitchens include dishwashers, upgraded appliances, granite countertops, and updated cabinetry.
---
Represented Buyer: (Multi Family)
18321 Stone Ave N, Shoreline 98133 6 Plex
MLS#: 871713 Status: Sold
(02/08/2016) CDOM: 20
Area: 720 - Lake Forest Park County: King
Commty: Shoreline
LP: $1,450,000
OLP: $1,450,000
SP%LP: 98.97%
SP: $1,435,000
SOLD $1,435,000
Built in 1983, two-story building with 6 identical townhome units. All of the units are uniquely designed and provide a great floor plan with tons of space. Dining room, and stepped down living room with wood burning fireplace, plenty of storage, closets, and an outside patio, master bedroom that has double closets, large upstairs bath has side by side w/d, linen closet, and a vaulted entry ceiling with skylight. Improvements include some new siding, exterior paint, roof, decks, and rails.
---
=========================================
Past Residential Sales
Both published and unconfirmed sales are listed below.
Sold date
Closing price
Represented
Show on profile
05-27-2021
$975,000
Address
Sold date
Closing price
Represented

903 N 130th St APT 308, Seattle, WA 98133

02-07-2021
$275,000
Buyer

6819 51st Ave NE, Marysville, WA 98270

02-04-2021
$920,000
Buyer

4836 40th Ln SE, Lacey, WA 98503

02-02-2021
$354,900
Buyer

12543 NE 23rd Pl APT D4, Bellevue, WA 98005

01-22-2021
$420,000
Seller

5729 65th St NE, Marysville, WA 98270

01-19-2021
$468,500
Buyer
Address
Sold date
Closing price
Represented

12430 SE 158th St, Renton, WA 98058

01-18-2021
$515,900
Seller

2511 Center Rd, Everett, WA 98204

01-04-2021
$335,000
Seller

603 S 310th Ct, Federal Way, WA 98003

12-30-2020
$560,000
Seller

6725 283rd Pl NW, Stanwood, WA 98292

12-30-2020
$437,230
Buyer

5724 66th St NE, Marysville, WA 98270

12-29-2020
$420,000
Buyer
SOLD DATE: 10-23-2020 PRICE: $471,000 REPRESENTED: Buyer

SOLD DATE: 09-18-2020 PRICE: $282,500 REPRESENTED: Seller
SOLD DATE: 08-23-2020 PRICE: $462,000 REPRESENTED: Buyer
SOLD DATE: 8-22-2020 PRICE: $701,495 REPRESENTED: Buyer
SOLD DATE 6-19-2020 PRICE: $240,000 REPRESENTED: Seller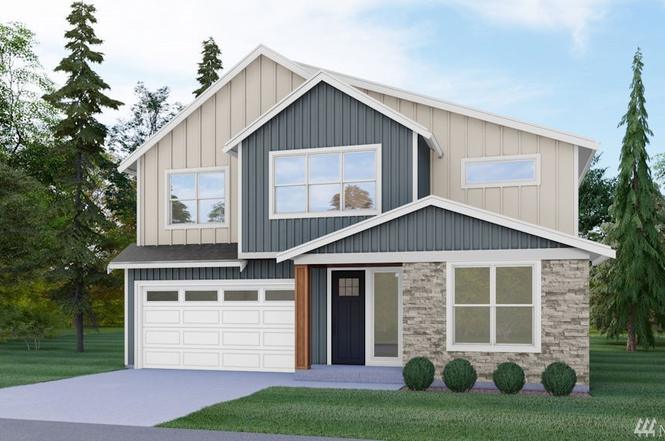 8118 71st St NE, Marysville, WA 98270
SOLD DATE: 03-20-2020
PRICE:
$519,990
REPRESENTED: Buyer
SOLD DATE: 01-31-2020
PRICE:
$489,925
REPRESENTED:
Seller
SOLD DATE:
12-02-2019
PRICE:
$492,950
REPRESENTED:
Seller

SOLD DATE 11-15-2019
PRICE
$400,000
REPRESENTED
Seller
SOLD DATE 11-15-2019
PRICE
$273,000
REPRESENTED:
Seller

8248 126th Ave NE Unit #C201, Kirkland, WA 98033
SOLD DATE: 11-07-2019 Price: $400,000 Represented: Seller
S
OLD DATE: 10-30-2019
PRICE:
$377,500
REPRESENTED:
Buyer
SOLD DATE: 10-25-2019
PRICE:
$371,000
REPRESENTED:
Buyer
9007 12th St NE,Lake Stevens, WA 98258
SOLD DATE 10-11-2019
PRICE: $290,000 Represented: Buyer
SOLD DATE: 08-27-2019
PRICE:
$403,000
REPRESENTED:
Seller

SOLD DATE: 7-8-
2019
PRICE
$385,000
REPRESENTED:
Seller
SOLD DATE: 06-28-2019 PRICE: $505,000 REPRESENTED: Buyer
SOLD DATE: 6-22-2019 PRICE: $470,000 REPRESENTED: Seller
SOLD DATE: 06-11-2019 PRICE: $321,000 REPRESENTED: Buyer
SOLD DATE:
05-01-2019
PRICE:
$350,000
REPRESENTED:
Buyer
SOLD DATE: 04-01-2019 PRICE: $570,000 REPRESENTED: Buyer
12709 48th Ave NE, Marysville, WA 98271 4 Plex
SOLD DATE:4-1-2018 PRICE: $599,950 REPRESENTED: Buyer
SOLD DATE 3-26-2018 PRICE: $380,500 REPRESENTED: SELLER
SOLD DATE 3-1-2018 PRICE: $504,995 REPRESENTED: Buyer

SOLD DATE: 01-17-2018 PRICE: $400,000 REPRESENTED: Buyer

SOLD DATE: 01-04-2018, PRICE: $485,000, REPRESENTED: Seller

SOLD DATE 12-22-2017 PRICE: $482,000.00 REPRESENTED: Buyer

SOLD DATE:12-16-2017, PRICE:$295,000, REPRESENTED: Buyer

SOLD DATE: 12-6-2017, PRICE: $453,435.00 REPRESENTED: Buyer



SOLD DATE: 08-31-2017, PRICE: $459,950, REPRESENTED: Buyer

SOLD DATE: 2017-08-31, PRICE: $510,000, REPRESENTED: Buyer


9302 5th Dr SE, Everett 98208 SOLD DATE 08-30-2017 PRICE $434,950 REPRESENTED Buyer
SOLD DATE 08-11-2017 PRICE $265,000 REPRESENTED Seller

1214 118th Pl SW, Everett, WA 98204
SOLD DATE: 07-12-2017
PRICE: $350,000
REPRESENTED: Buyer

SOLD DATE 07-11-2017, PRICE $260,000 REPRESENTED Buyer

SOLD DATE 06-23-2017 PRICE $271,000 REPRESENTED Buyer

12430 SE 158th St, Renton 98058
SOLD DATE 06-09-2017 PRICE $415,000 REPRESENTED Buyer

SOLD DATE 06-02-2017 PRICE $234,000 REPRESENTED Seller


SOLD DATE 5-18-2017 Sold PRICE $428,000 REPRESENTED Buyer
_____________________________
SOLD DATE 03-30-
2017
PRICE
$460,000
REPRESENTED
Seller
SOLD DATE 03-24-2017
PRICE
$649,995
REPRESENTED
Buyer
SOLD DATE
2017-02-16
PRICE
$104,500
SOLD DATE 12-21-
2016
PRICE
$620,000
REPRESENTED
Seller
SOLD DATE 9-25-
2016
PRICE
$195,000
REPRESENTED
Seller
Represented Buyer
SOLD DATE 9-12-2016
PRICE
$599,950
Both, Seller & Buyer 08/31/2016 $300,000
PROPERTY ADDRESS REPRESENTED SOLD DATE PRICE
Represented Seller 08/30/2016 $450,000
Represented Buyer 07/08/2016 $329,900
Represented Buyer 06/24/2016 $1,435,000
Buyer 05/27/2016 $307,000
Seller 04/29/2016 $645,500
Buyer 04/21/2016 $352,000
Buyer 04/18/2016 $397,664
Buyer 04/08/2016 $430,000
Buyer 03/25/2016 $305,000
Buyer 02/03/2016 $1,435,000
Seller 1-16-2016 $483,000
Represented Seller 11/18/2015 Sales Price $268,000